Do you want to add an interactive map in WordPress? Interactive maps allow your users to discover routes, journeys, and itineraries by clicking on markers in the map or moving the mouse around. This is a convenient and beautiful way to show the address of a store or office. Users will be able to see the streets near your store and will know how to go to you. In this article, we will show you how to easily add an interactive map in WordPress.
Adding an Interactive Map in WordPress using Google My Maps
First, you need to visit Google My Maps website and click on the 'Create a new map' button.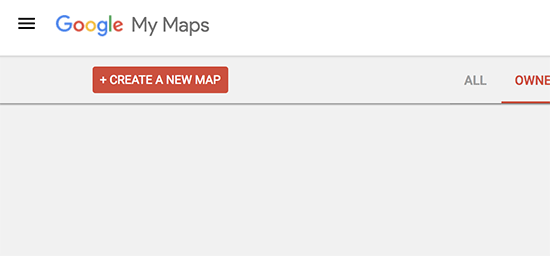 This will bring you to the edit map page. On this screen, you can create your map by selecting a base map, adding points of interest, layers, and more.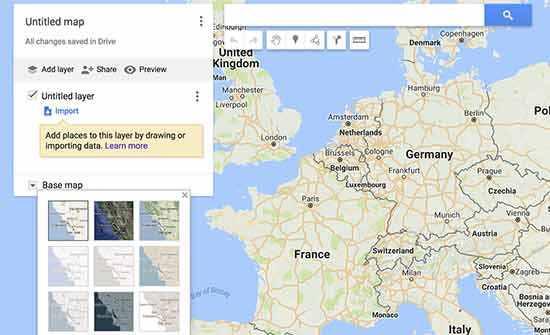 Using the toolbar at the top, you can draw lines on the map, add routes, use rulers, and select items.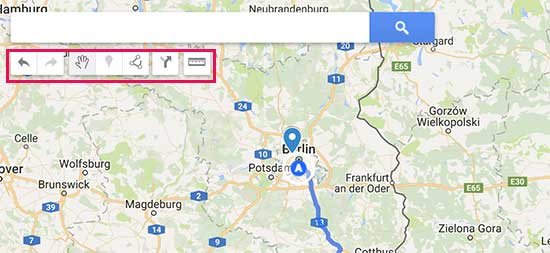 All your map items are saved in layers to the left. You can add, edit, rename, or even delete layers. You can also click on any item in your layer to add description, change title, or add photos / videos.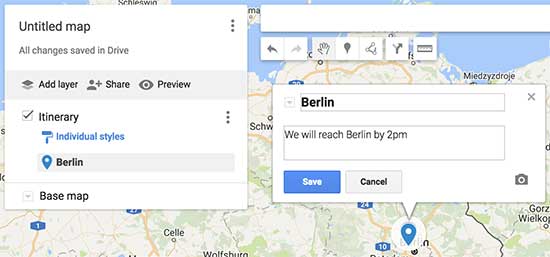 Once you are done editing your map, you need to make it public so that you can use it on your website. You can do this by clicking on the share button in the edit panel.

This will bring up the sharing center where you need to click on 'Change' under 'Who has access' section.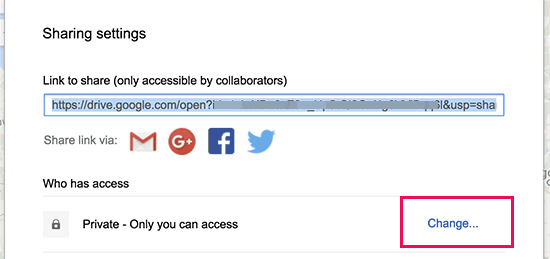 Next, you need to select 'On – Public on the web' and then click on the save button.

After that click on 'Done' to close sharing center.
On the edit panel click on the menu icon next to map name and then select 'Embed on my site'.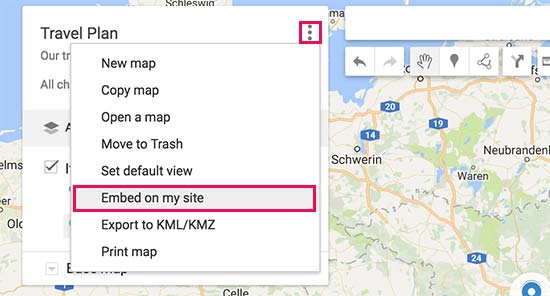 You will now see the embed code that you need to copy.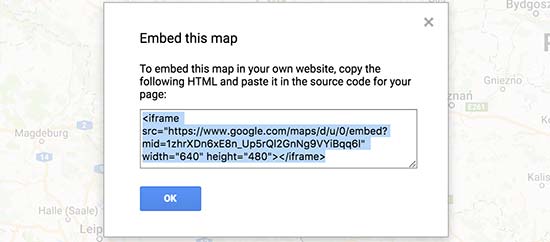 Next, head over to the post or page where you want to add your interactive map in WordPress. On the post edit screen, you need to switch to the text editor and paste the map embed code you copied earlier.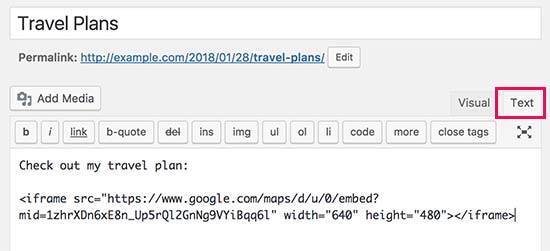 You can now save your changes and preview your post to see your interactive map in action.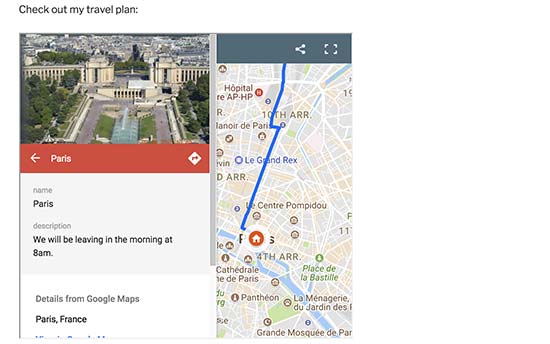 In Conclusion
We hope that this article will be useful to you and your store. I think this is the most convenient way to show your location. Just try it, maybe you'll like it.