WooCommerce Brands plugin is on the wave of online-marketing! Brands have become an inseparable part of our lives, they offer certainty, clarity and high quality comfort. Therefore, when it comes to consumer choices, brands matter!
Not only we're looking forward to watching The Witcher on Netflix, but also ordering from Domino's Pizza using Uber Eats, grabbing ourselves a cup of morning Espresso at Starbucks, purchasing the adorable Dash mini waffle maker.. or even the Purell Hand Sanitizers on Amazon! In most cases, heart drives our brand choices! With this in mind, as a growing brand BeRocket is striving for high quality products to help you hone your online stores; and reliable customer service to be there for you and to make sure you're rockin' it!
Today we're happily announcing the new improvements to the BeRocket Brands plugin you're sure to love right away! Check out the article to find out more!
Speed it Up!
Ever felt like page loading took forever? Try out the new feature Use cache (General Tab) checkbox to speed up the page loading. When using cache after the changes to shortcodes and widgets, we highly recommend to use the Clear cache button.

Handy Separate Settings
Set the Brand settings in the new tabs: Brand Page, Shop Page and Product Page.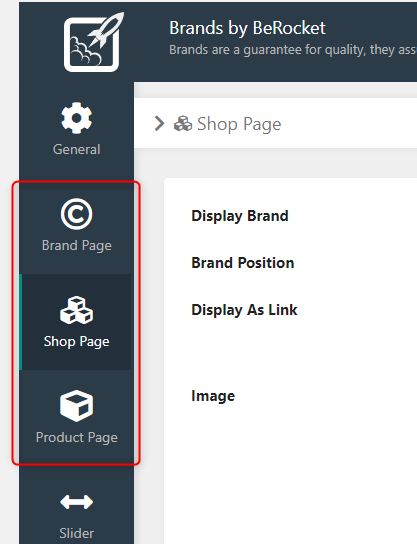 New Features for Image Settings
These new features will help you adjust the image settings to your needs.
Setting image sizes is now more flexible (width/height; px/%).
Additionally, use the Image Fit to specify how an image should be resized to fit its block!
Image Align will help you set the images right where you want them to be.

New Brands Features
Add banners (huge brand images) and thumbnails (little brand images) on brand pages;

Add external links to the brands sites. This helps Google know you're there and rank your content!

Add Featured characteristics to brands on site;
Add a tooltip to the brand images you add to brand page;
Create BRAND CATEGORIES – brand category is a feature that brands can be sorted by. Basically, those are the categories that other products have. Note: one brand can belong to multiple categories.
Filter the Clutter!
Letting your customers filter the brands helps reduce the clutter! That is to say, you're making it easier to find what your customers are looking for. It is now possible to order the brand by these criteria:
New Slider Features
Slide change speed
Change slide mode (slider effects, fade/slide)
Easing – slider animation with various slider effects. Natural movements animation makes customers feel more comfortable and relaxed, which makes using your site a pleasant experience!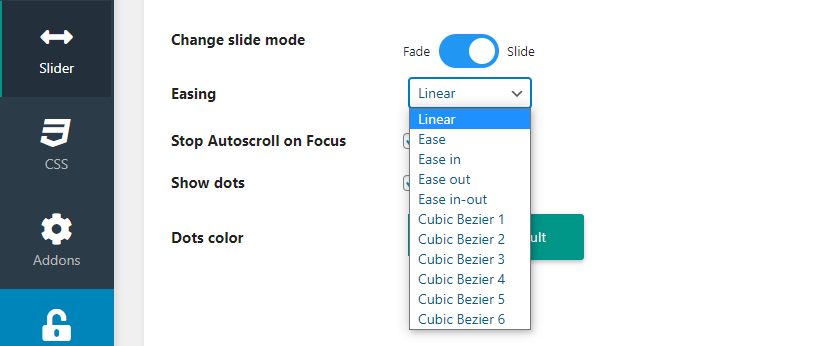 Dots below the slider
Color of dots – style the dots below the slider.
Changes to the Brands Plugin
Brands set for the products are exported and imported with these products. Brands set for the products are duplicated with these products.
Find the [brands_by_name] shortcode under the new name: [brands_catalog] (former name works fine, no need to change it).
Similarly, find WooCommerce Brands by Name Widget under the new name: WooCommerce Brand Catalog, brands are now grouped not only by letters, but also by categories.
Ultimately, strong brands make people loyal and give consumers a reason to share their experiences! Be the first to try out the new version of the BeRocket Brands Plugin features and make your customers experience using your site even more satisfying!
Thinking of a spring Sale on your site? Check out the new version of Advanced Product Labels 3.2 here to add the timers!