Save Yourself Time and Money with a Brand New plugin by Barn2!
Find forwarding emails too time-consuming?
Ever felt embarrassed about forgetting to forward some of the urgent emails? Imagine no longer having to manually forward your order confirmation emails to your colleagues! Barn2 has designed a brand new Multiple Email Recipients plugin, which will save you time and money, and help you to enhance your website.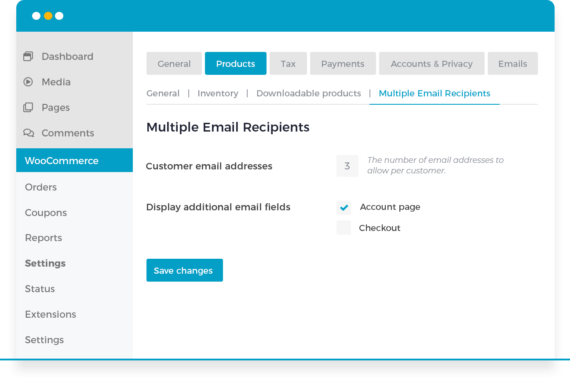 Why Barn2?
Barn2 is a software company specialising in developing reliable and high quality WordPress and WooCommerce plugins. After having built 100's of websites, Barn2 has gained valuable experience in figuring the needs of numerous users and developed a variety of practical WordPress plugins. Multiple Email Recipients has been proudly released on 23 June 2020 and allows you to add as many email recipients as you like for each customer.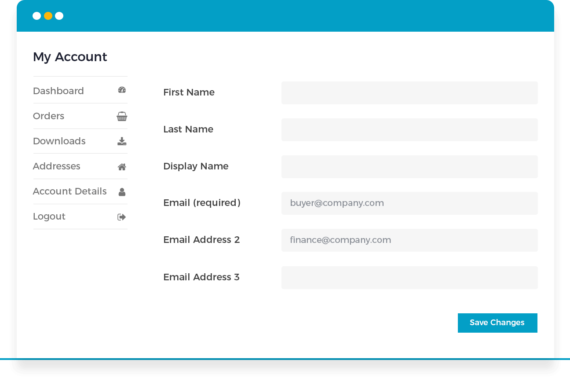 The plugin stores extra email addresses for each customer. This way, customers can choose to enter multiple email addresses at the time of checkout and have WooCommerce order confirmation email CC'd or BCC'd to your company's billing department, your family or other personal email accounts. It is also possible to configure the plugin settings to set the number of email addresses to allow per customer.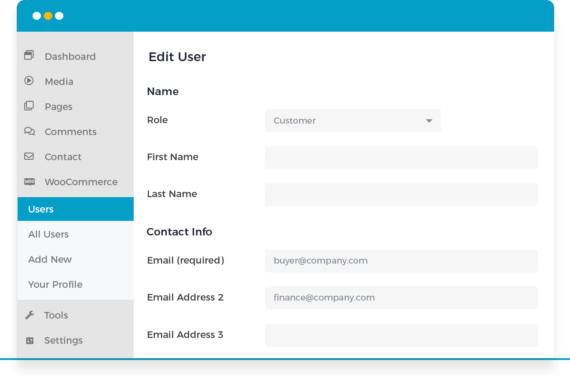 Benefits
There is a great deal of cases when you might need to send emails to WooCommerce multiple email recipients:
WooCommerce CC. CC WooCommerce order confirmation email to your finance department so that they have the information they need for accounting purposes.
WooCommerce BCC. BCC your fulfilment center or dropshipper into new order emails so that they can fulfil the order automatically.
Customer order confirmations. Make it easier for businesses and B2B buyers to streamline payments. Send customer order confirmation details to the person who placed the order and someone in their billing department. 
WooCommerce multiple email addresses. At times it can be really handy to receive order confirmation details on multiple email addresses. Especially if customers want e.g. their spouse or parents to receive a copy of the order confirmation details.
Using the WooCommerce Multiple Email Recipients plugin, you can send any (or all) of the emails marked Customer in WooCommerce to extra customer addresses. These include:
Order on-hold
Processing order
Completed order
Refunded order
Customer invoice and Order details
Customer note
Reset password
New account
In other words, you can pick and choose which of the Customer emails are sent to the additional email addresses.
If saving yourself and your customers time is your top priority – grab this splendid opportunity and check out the WooCommerce Multiple Email Recipients plugin. It is available now and comes fully backed by the 30-day money-back guarantee! 
We do hope you already got some ideas on spending your free time at the office! 😉